Newton Christian School is accredited by Christian Schools International. Our accreditation is recognized by the State of Iowa Department of Education. NCS faculty members hold their teaching credentials, certifications, and endorsements through the Iowa Department of Education.
With respect to both public and non-public schools, the state has the authority and responsibility to be assured of an educational program which is in accordance with minimal standards. Approval standards are those rules and regulations set by the Iowa Department of Education and found in Chapter 12 of the Iowa Administrative Code. These standards detail the statutes as to intent and purposes and carry the force and effect of law.
An accredited school meets or exceeds the minimum requirements for operation as either an elementary or secondary school as stated in the general statutes and regulations adopted by the State Board of Education. If a school meets these minimum standards, it will be granted accreditation.
In 2013, the Iowa Legislature approved third-party accreditation for private schools and will recognize accreditation status through an approved list of accrediting agencies. To that end, Newton Christian School received accreditation through Christian Schools International in the fall of 2014. For more information about Christian Schools International accreditation, visit www.csionline.org/accreditation.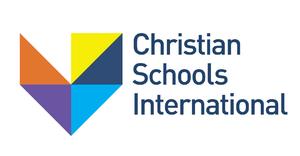 Affiliations & Certifications
-Third Party accreditation approved by the Iowa Department of Education
-Christian Schools International member
-Faculty members fully certified by the Iowa Department of Education
-Iowa Association of Christian Schools member
-District V South Central Iowa Christian Schools member